Lymphedema Treatment in Carp & Arnprior, ON
Lymphedema is chronic swelling of a body part caused by a build up of lymph fluid.
Lymphedema mostly effects hands/arms, feet/legs or the torso.
If you have had cancer, radiation treatment, surgery, trauma or a genetic deficiency that has affected your lymph nodes, you are at a lifetime risk.
There is no cure for lymphedema but this condition can be managed through early detection, different treatments and ongoing self-care.
Lymphedema Management
The goal of lymphedema treatment is to help reduce and control swelling in the short and long term.
The best treatment is called Complete Decongestive Therapy (CDT) from a certified lymphedema therapist.
CDT includes:
Manual Lymph Drainage (MLD): a specialized massage to redirect lymph fluid to improve lymph flow, direct fluid to other drainage pathways, and unblock or soften hard tissue
Compression therapy: the use of compression garments to control swelling
Skin care education to avoid infection
Exercises to promote lymphatic function and flow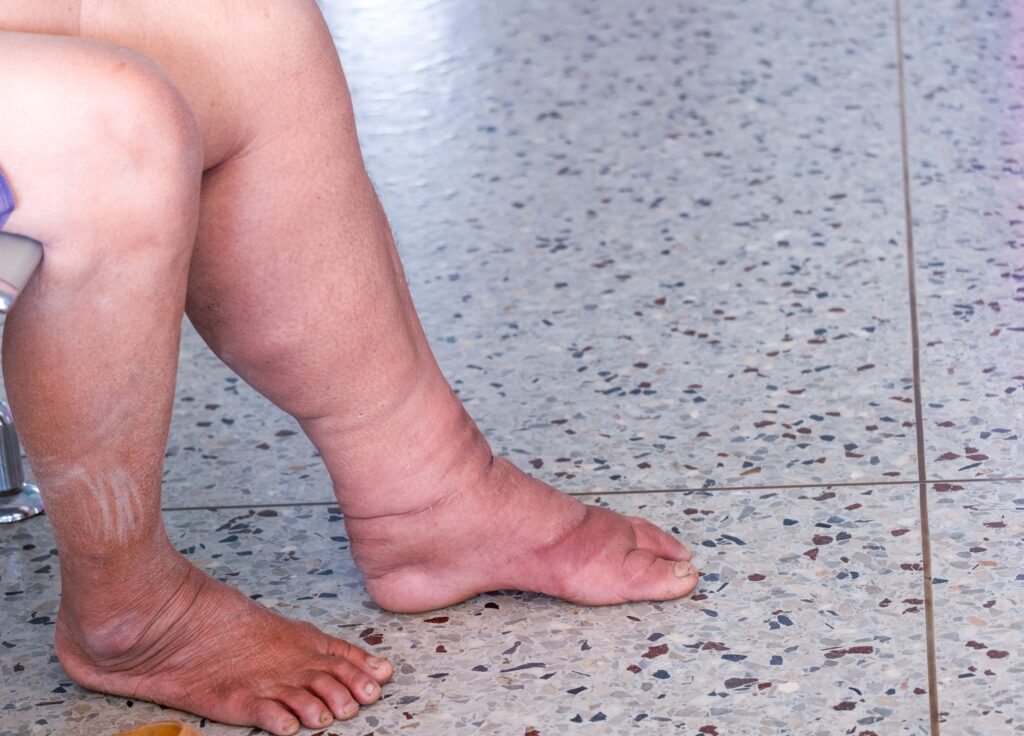 Contact us to learn more about lymphedema treatment.