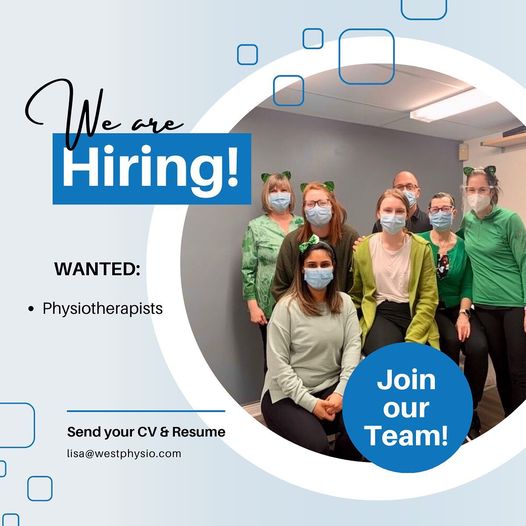 About West Physio
We have three clinic locations in Ottawa's west end that all offer services to make you feel better and get you back to the life you want to lead. Our experienced staff offer a variety of services including physiotherapy, massage therapy, acupuncture, sports therapy, and more. We are open Monday to Friday and have early morning and evening hours available.
Our Mission Statement
We help people move well and live happy.
Our Core Values
ATTITUDE – Do the right thing for the right reason
Attitude is everything to us and is contagious. We strive to keep a positive attitude with patients, fellow therapists and staff. We will act responsibly, honestly and with integrity.
PATIENTS FIRST - Treating you like family
The advice all clients want to hear is "What would you do if this were your family?". You are our top priority and that's how we approach our treatment plans – giving you the same advice and individual attention that we would give to our family and friends- because you are part of West Physio now.
HAPPINESS – Laugh, it's good medicine
There's always a light-hearted atmosphere in our clinic. Jokes and good humour welcomed because we want you to feel comfortable and confident with our therapists and staff. We'll get the job done with professionalism, but with a smile and some chuckles along the way.
PROFESSIONALISM
Through teamwork we maintain a high standard of care with compassion for patients, staff, and therapists. We strive for excellence through collaboration, respect, and passion with our colleagues and patients.