West Physio Services in Carp & Arnprior, ON
Physiotherapy aims to enhance or restore function of multiple body systems. The profession is committed to health, lifestyle and quality of life. This holistic approach incorporates a broad range of physical and physiological therapeutic interventions and aids.
There are tremendous benefits to be achieved through regular massage therapy treatments with a Registered Massage Therapist.
Acupuncture is an ancient form of Chinese medicine involving the insertion of solid acupuncture needles into the skin at specific points on the body to achieve a therapeutic effect.  No drug is injected (dry needling).  The needles alone create the beneficial effects of acupuncture.
Our physiotherapy team works with athletes of all ages and abilities. We have extensive experience in a variety of sports rehabilitation and training protocols.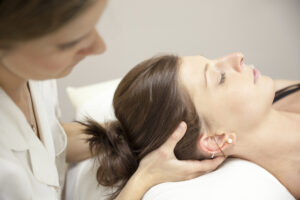 Vertigo is a false sense that your body is moving. Most of us have felt vertigo as children getting off a merry-go-round. Positional vertigo is a condition of the inner ear and is the most common type of vertigo. This type of vertigo is typically brought on by a change in position.
The goal of lymphedema treatment is to help reduce and control swelling in the short and long term. The best treatment is called Complete Decongestive Therapy (CDT) from a certified lymphedema therapist.